Anti-inflammatory, wound healing oral treatment for haemorrhoids.
Not available in Germany.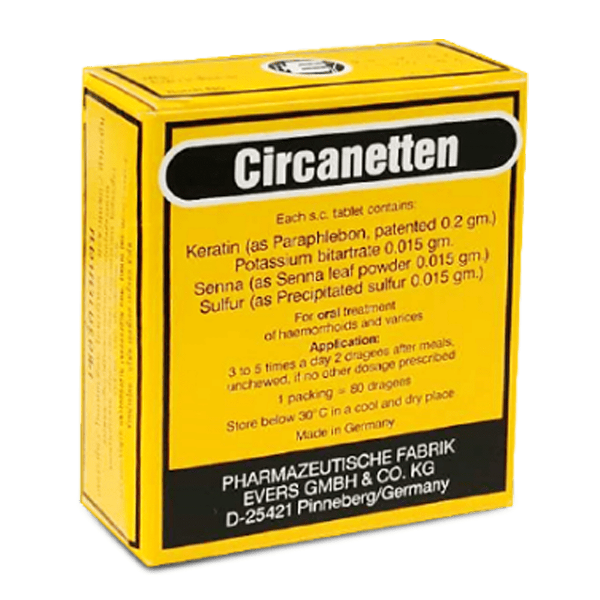 No more worries about haemorrhoids.
Combination of ingredients improve the symptoms of haemorrhoids.
Modified keratin (as Paraphlebon)
Anti-inflammatory, influencing capillary vessel permeability, wound healing.
Mild laxative (in the doses used)
A proven three component basic laxative (Potassium bitartrate, Senna and Sulfur) acc. to German monograph (DAB).
Modified keratin complemented by a proven laxative combination for the oral treatment of haemorrhoids.
Clinical effects on improving haemorrhoids and related symptoms such as:
Circanetten sugar-coated tablets
Area of application:
For oral treatment of haemorrhoids, varices and their concomitant symptoms.
For risks and side effects, please ask your doctor or pharmacist.